Federation University Australia and World Academy of Sport
COMMUNICATION | ENGAGEMENT
An agile response to a major shift in the media landscape to support a unique brand launch and awareness campaign.
Challenge
The LKB Agency was engaged to launch a unique partnership and international Bachelor degree and to build an awareness campaign to position the educational offering with a solid foundation and reputation that will generate ongoing interest, credibility and convert prospective students.
In the days prior to the launch of the campaign COVID-19 occurred, creating an urgent need to shift the strategic approach as the media was consumed with unemployment in the university sector, the shutdown of the sport industry and negativity toward online learning.
Strategy
To remain relevant and leverage organic PR while supporting our initial strategy, we reached out to our media contacts and took the time to understand where there may be opportunities for content and what channels would support the campaign.
To achieve positive outcomes, The LKB Agency created a compelling campaign that reinforced the benefits and unique selling points of the brand, partnership and offering. LKB ignited interest by focusing on building the profiles of the key educators, members of the sport industry who supported the initiative and providing an alternative view to some of the negative commentary in the media, through industry insights, opinion pieces on the future of sport and online learning.
This was brought to life by building social reputation and leveraging existing networks, creating consistent and recognisable branded content and channels to reach audiences at every digital touchpoint seamlessly and support lead nurturing through engaging digital videos, brochures, case studies and social media content.
LKB delivered over 10 weeks:
ABC's Q&A commentary and questions from Dr. Sue Brown, Director of International Sport Management, Federation University, in their episode 'The Future of Sport' aired on 15 June 2020
Articles featured in 11 publications
Social audience grew organically by 95.24%
Impressions on average grew by 50% WOW
Reach on average grew by 60% WOW
Industry round table series
Navigation, user experience and content developed for website
Monthly email marketing content and tactics
Advertising content, creative approach and copy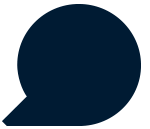 "You have been fantastic to work with and LKB have definitely demonstrated their investment and commitment with ensuring the ISM program is successful. We welcome your feedback, it's comforting to be able to openly discuss the feedback which is gold."
– Dr Sue Brown Director International Sport Management Federation University Australia